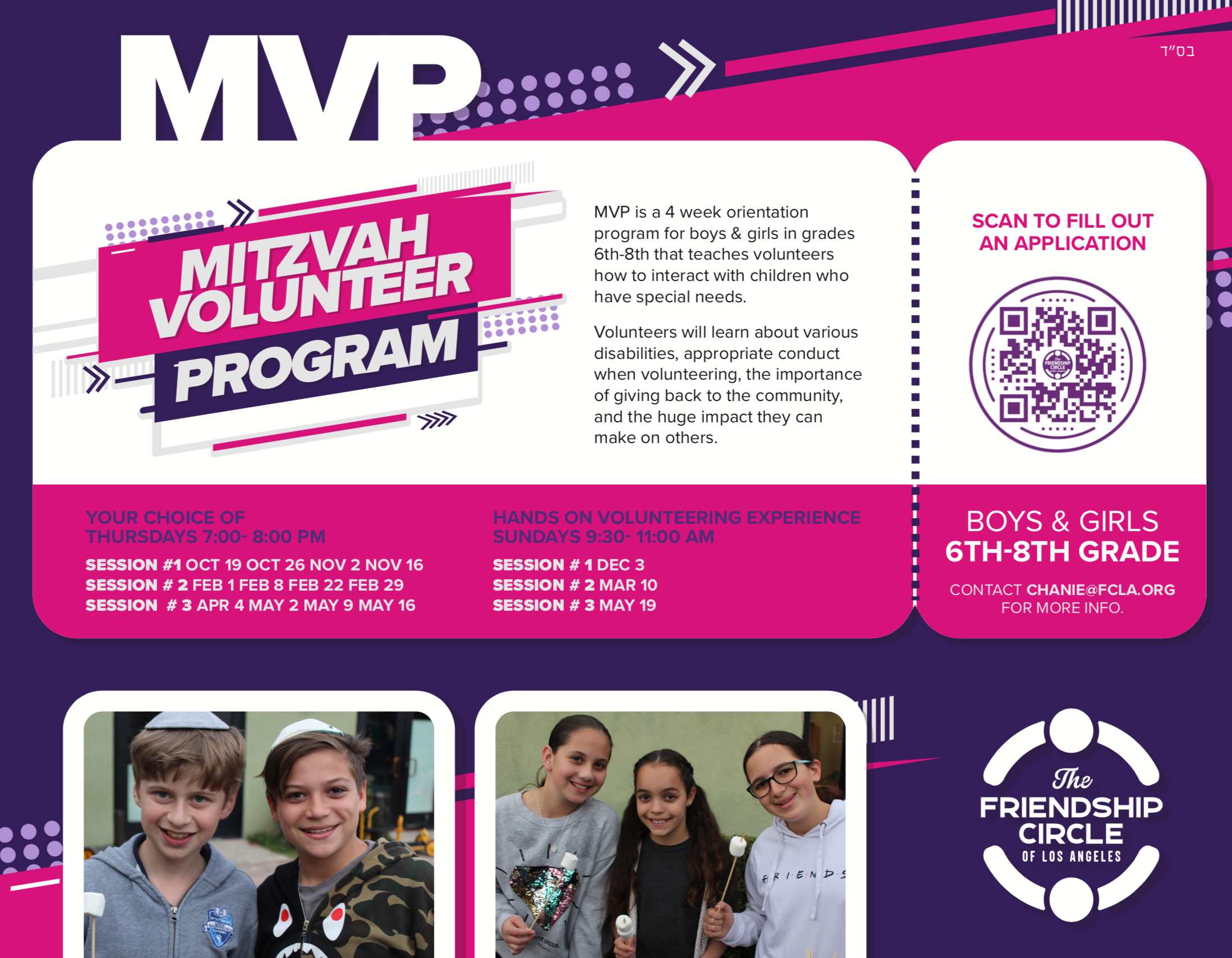 בס"ד
Mitzvah Volunteer Program
Click here for the current MVP Application  - Please note: This application is only applicable for the MVP program and is not valid for volunteering at other FCLA programs.
The Mitzvah Volunteer Program is a four week orientation program for boys and girls that teaches our volunteers how to interact with children who have special needs. Volunteers will learn about various disabilities, appropriate conduct when volunteering, the importance of giving back to the community and the huge impact they can make on others.
For Boys and Girls in 6th-8th Grades
Time: Thursdays, 7:00pm-8:00pm (MVP Fairs are held on Sundays)
Location: Friendship Circle of LA
1952 S. Robertson Blvd.
Los Angeles, CA 90034
Dates:
SESSION #1:
2023: October 19, October 26, November 2, November 16 
MVP Fair for Session #1: Sunday, Dec 3, 2023
SESSION #2:
2024: Feb 1, Feb 8, Feb 22, Feb 29
MVP Fair for Session #2: Sunday, March 10, 2024
SESSION #3:  
2024: April 4, May 2, May 9, May 16
MVP Fair for Session #3: Sunday, May 19, 2024